Triathlon For Beginners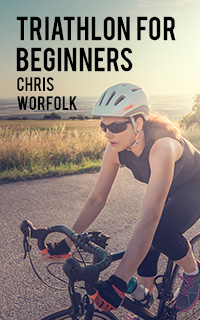 Are you thinking about completing your first triathlon? This book provides a straightforward guide that starts from the very beginning. It will take you through the basics of how to train, prepare and complete your first event.
We'll cover over 50 of the most common questions: what training should I do? Can I do breaststroke? What bike do I need? Where do I put my keys on race day? What should I eat? How fid do I need to be?
Included in the book are 12-week training plans for both sprint and standard (Olympic) distances so you have a ready-made training plan that is designed for beginners.
Buy from Amazon.com Amazon.co.uk